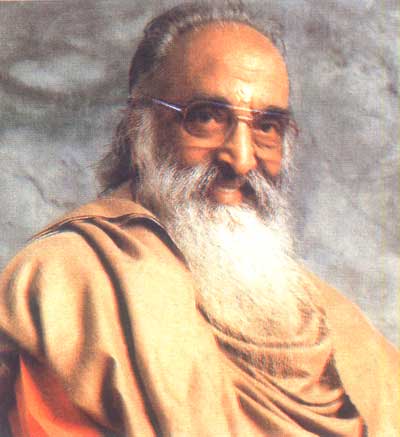 The purpose of Chinmaya Mission is to provide to individuals, from any background, the wisdom of Vedanta and practical means for spiritual growth and happiness, enabling them to become positive contributors to society.

Click following links to go to the main Chinmaya Mission Web site, if you want to learn more about the Mission.


Upcoming Events:



BalaVihar & Satsang 2016-2017 Registration


In order for your children to participate in the Balavihar and for you to attend Satsang, please complete the registration with the form below. There is an annual fee of $450 for the whole family (tax-deductible). For adults (with no kids), the annual membership is $250. To register, please fill in the Registration form below. You can pay the annual dues by cash, credit card (online) or check, payable to "Chinmaya Mission".



Registration Form




If you already registered, please click the below button to go directly to the paypal payment page.








With a donation of at least $100 per month, your family will become a member of key supporters of our ashram as Chinmaya Parivar. The annual membership for Bala Vihar / Sathsang ($450) is waived for the Chinmaya Parivar members for 2016-17.




Recent Events:



Hanuman Murti - Mandalabhishekam


Mandalabhishekam for Abhaya Anjaneya Swami was performed on September 2-3, to complete the prathishtapana ceremonies.

Jai Hanuman


Audio/Video Link for this event:


Hanuman Murti Prathishtapana



There was a glorious celebration of Hanuman Murti Prathishtapana at the Chinmaya Saraswati Ashram during Jul 22-24, under the auspices of Swami Swaroopananda, upcoming world-wide head of Chinmaya Mission. It was a memorable occasion, which we will cherish for a long time.

Swamiji acclaimed that our Hanuman Mahotsavam amounted to a Maha Yajna. This was along the lines of the ancient tradition during Mahabharata days...when Vaishampayana muni illustrated the epic of Maha Bharata during the Sarpa Yaga to Janamejaya maharaja. All the devotees had the good fortune of listening to the pravachan by Swami Swaroopananda on Sankat Mochan Ashtakam during the Prathishtapana of Hanuman murti.
Audio/Video Link:
"Sankat Mochan" Pravachan by Swami Swaroopananda:


The Pratishitapana Vedic ceremony was under the guidance of Srinivas Mallapragada ji. In addition to our priest Hanuman Prasad, we also invited Sri Hanumantha Rao, a Hanuman Bhakta and vedic priest, from New York and Bhaskar Acharya, a new priest from India; there were over a dozen ritwiks; all of them performed the Vedic ceremonies in complete accordance with the agama shastras.
To see photos of the event - Click Here

Please visit the ashram and get the blessing from Hanuman ji. Every Tuesday evening, you can join Saroj Kapoor ji and their family for Hanumanji worship with the recital of Hanuman Chalisa, Sankat Mochan Ashtak and participate in abhishekam of Hanuman murti.

This magnificent celebration was only possible with the diligence, dedication and self-less work by scores of volunteers. We are ever grateful for their service.

With a tax-dedutible donation of $1000 (payable in installments), your name will be engraved on the sponsor board. Seek the blessing of Sri Hanuman ji and make this your legacy. Contact This magnificent celebration was only possible with the diligence, dedication and self-less work by scores of volunteers. We are ever ( This email address is being protected from spam bots, you need Javascript enabled to view it ).
To Donation: Click here




Temple Hours and Contact details:

Temple Priest: Sri Hanuman Prasad

Contact Numbers

Office : 203-553-9593
Cell : 469-422-4488
Home : 908-955-4352

Temple Hours:

Weekdays: 7:00–9:00 am, 5:30–7:45 pm
Weekends:  8:00 am–12 noon, 5:30–7:45 pm
Please click here to see the September 2016 calendar of events.
Please click here to see the October 2016 calendar of events.
Please click here to see the full calendar of events for 2016.
Quotes
The train runs, but not the steam,the fan moves, but not the electricity,the fuel burns, but not the fire.The body, mind and intellect functions,but not the Life, the Self in them.
Plan out your work. Then work out your plan. The former without the latter is a sheer waste. The latter without the former is mere unproductive confusion.